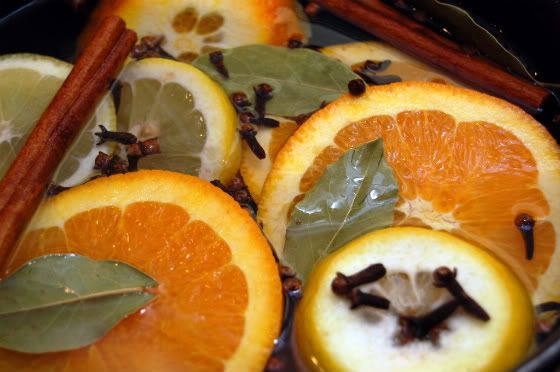 This stuff will make your whole entire house smell soooo good. So good, you might just start licking your walls.
Here's what you need:
1 lemon
1 orange
3-3 inch cinnamon sticks
6 bay leaves
½ cup whole cloves
Combine all ingredients in a pan with water and simmer on low all day. Keep filling with water as needed.
One of my favorite things about this time of year is all the yummy smells. The cinnamon, vanilla, sugar cookies, fall, pumpkin, spice, fire places, hot chocolate, thanksgiving turkeys, Christmas trees. All of it. I love it! This is the perfect scent to welcome fall. Even though it's still in the upper 90's here, I'm doing everything I can to make it feel like the summer weather is almost over.
Thanks Jackie Lee and Stacey for the recipe!